Yes. Whenever you complete a test with us, we will automatically generate a certificate for you. You can then download it through your Chronomics dashboard which is created when you register your test, you can access this here.
From the homepage, click on 'Covid & Immunity' in the top blue banner to see results. Then click on 'Download' above your result to download a copy of your certificate.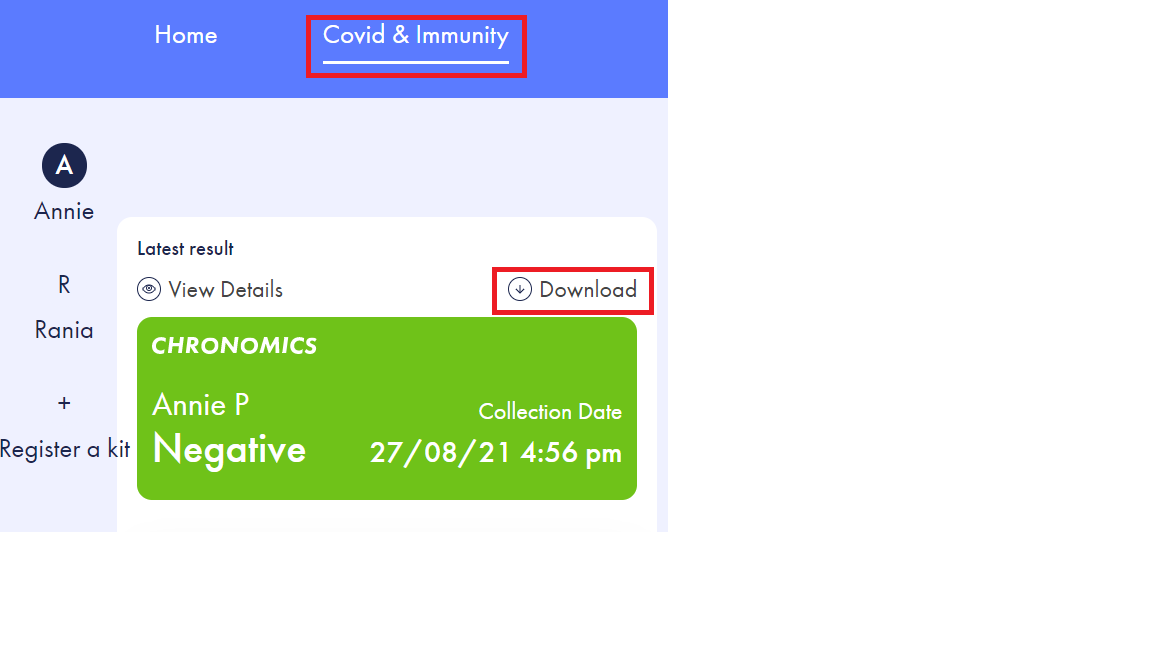 If you're having difficulty downloading your certificate - please try using Google Chrome to perform the download.

In line with current UK guidance, your certificate contains the following information:
Your name, date of birth and gender
Details of your sample, such as when it was provided and processed
Your result (and a short description of what that means)
Our details, as the accredited provider, and details of the type of test itself (RT-qPCR)
If you're testing for travel, please also check the requirements of your destination country with your airline or travel provider.