The information below is for when an order has been cancelled via the Chronomics dashboard. If you were unable to cancel your order through the dashboard and filled out a refund form instead, please wait for one of our refund team to get back to you.

When you cancel a test/order through your dashboard, if successful, you'll be shown a pop up message to confirm your order has been cancelled (see image below).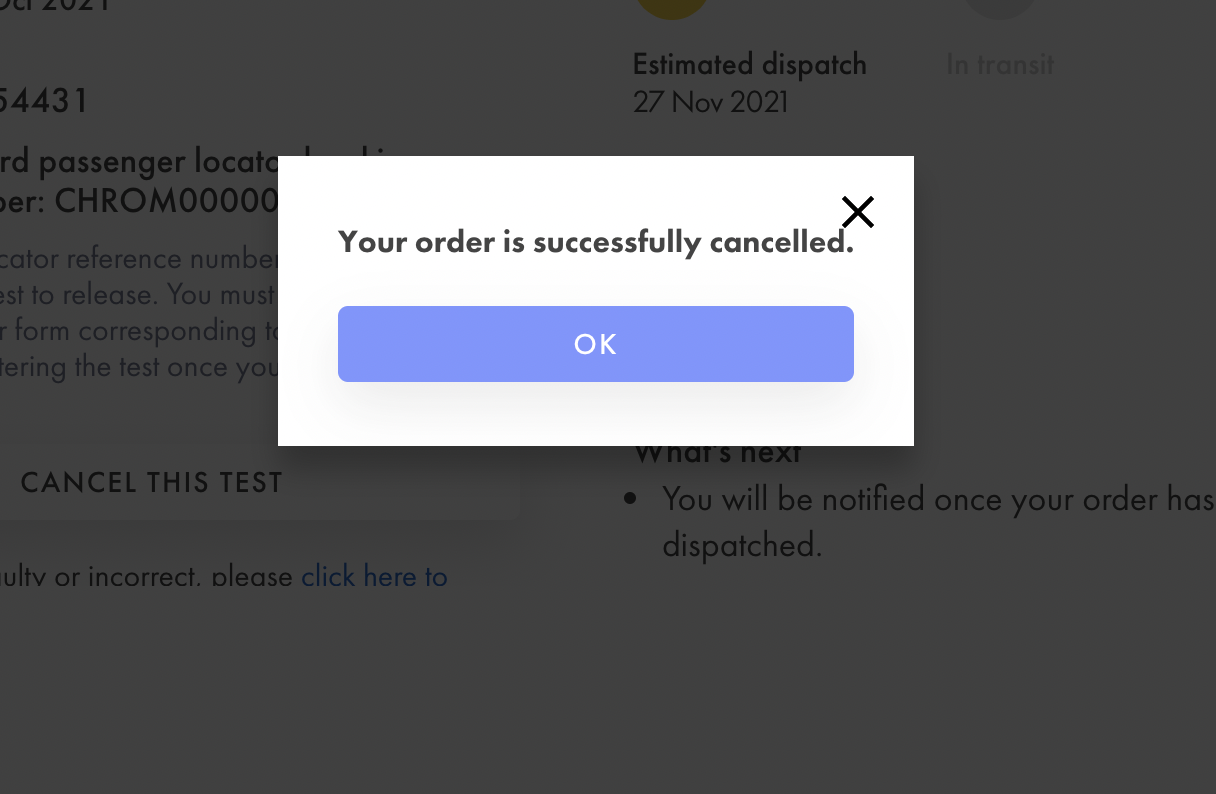 You can also see that your order has been cancelled by checking your order history. If the cancellation was successful, you'll see 'Cancellation requested' stated below the order number that was cancelled, this can be seen in the below image.

If you are still able to click on the 'Cancel this test' button - your order hasn't been cancelled and you should try again.





Please remember that If you have purchased a bundle or more than one test type, you'll need to cancel each test type individually. For example, if you have an unvaccinated bundle, you'll need to cancel your Test to Return, Day 2 and Day 8 tests separately to receive a FULL refund. You should get the above pop up message for each test type you cancel.