When registering your details, please ensure that all personal details are entered correctly to include any middle names.
If you need to change or amend any details, (such as name, date of birth or passport number) you can do so before you register your test by clicking the pencil icon to edit the user in your "My Account" section on your dashboard.
Please see the images below for guidance on how to do this.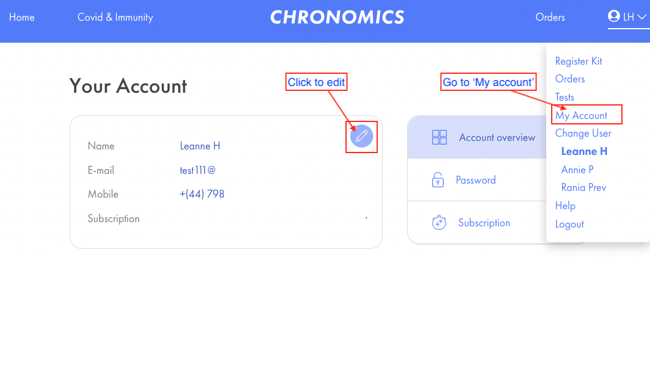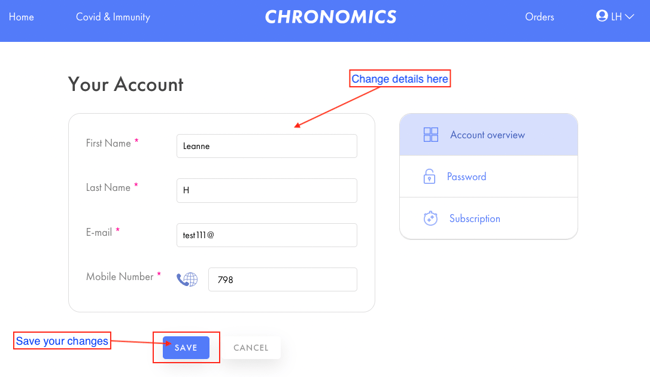 If you need to change your personal details once your test has already been registered you will need to contact us to do this for you.
PLEASE NOTE: To comply with GDPR regulations, we'll only be able to amend your name to correct spelling errors or add a missing middle name - If the full name is incorrect, we won't be able to amend it.

If you need to change your delivery address please click here