Please check here for important updates for our TUI customers

If your plans have changed, or something's gone wrong with your testing service, and you think you may be eligible for a refund on your whole COVID-19 testing package, you can request this yourself through your secure Chronomics dashboard.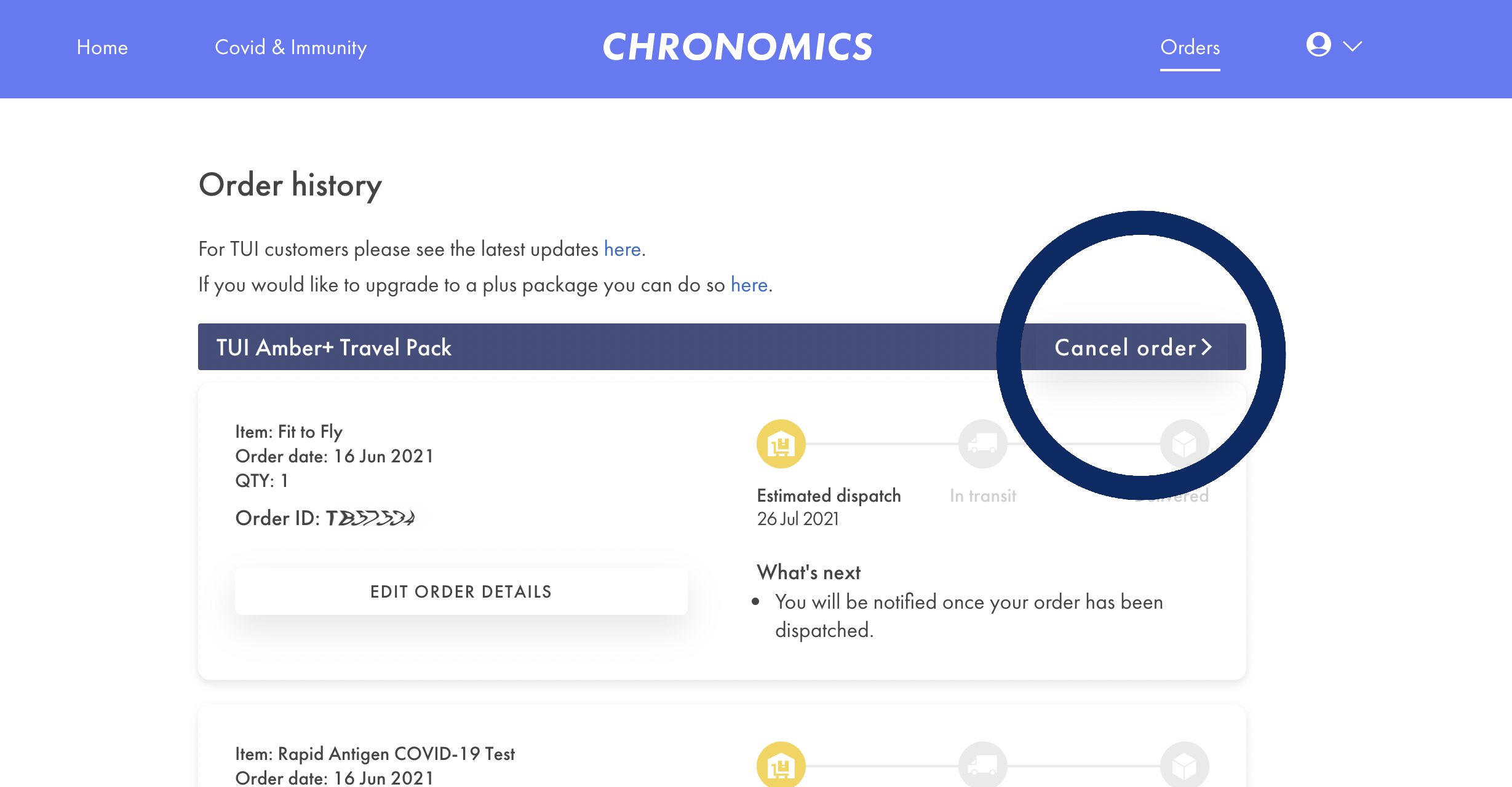 First make sure you've cancelled your TUI holiday, then simply select 'Cancel order' from your Order History screen. If you're confirmed as being eligible for a refund, just click 'Yes' and our system will automatically process it for you (subject to the return of any tests that we've already dispatched).
Please note: You won't be able to use this method if you've already registered or performed any of the tests in your package, if your TUI holiday has not been cancelled or if you are wanting a refund on individual tests.

The address to return any unused tests as part of your refund is below. DO NOT use returns envelope in the package as it will send it to the lab and you will not be due for a refund. Please arrange your own delivery to:

Chronomics
BizSpace Wimbledon
8 Lombard Road
London
SW19 3TZ

If you are requesting a refund due to downgrading your package, please click here for information on how to do this yourself via your Chronomics dashboard.

If you have not managed to request your full or downgrade refund via your dashboard, or for any other refund queries please fill out our contact form here